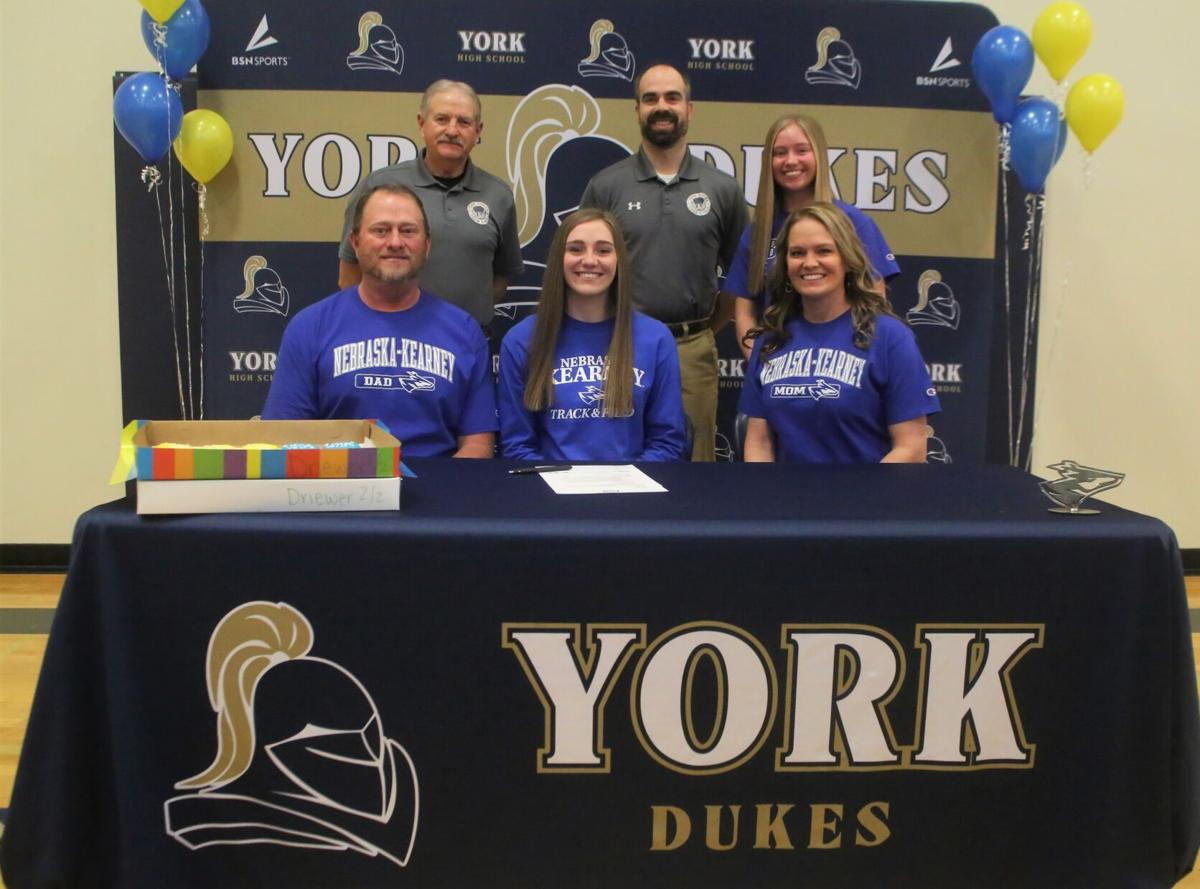 By Ken Kush Sportswriter

YORK — The University of Nebraska at Kearney Lopers receives one of the top pole vaulters in the state. York senior Melanie Driewer signed her letter of intent Wednesday morning at York High School to be part of UNK athletics.
Driewer, the event's reigning Class B state champion, said a few things influenced her decision to choose UNK, one of them being that she really liked the coaches and the team.
"There were so many things that drove the decision to go to UNK. I had offers from other schools and was trying to choose between the schools. I went to two visits to each school to try to figure out which one was best for me," Driewer explained. "Finally I just realized it was the smartest decision to go to Kearney and once I chose that there were a few things that happened that just solidified my decision and I'm thrilled to go to Kearney I really loved the coaches there and they have a really nice team and Kearney is far enough away that I can go home if I want to but I don't have to and there is plenty to do in town.
"I'm going to major in psychology ((in their pre-occupational therapy program and also got KHOP," Driewer said.
KHOP is a health opportunity program from Kearney. This is a cooperative program between the University of Nebraska at Kearney and the University Medical Center. KHOP will provide students with an amazing new opportunity to become part of the KHOP learning community.