UVI Cellar Vault 4 ·

Source: UVI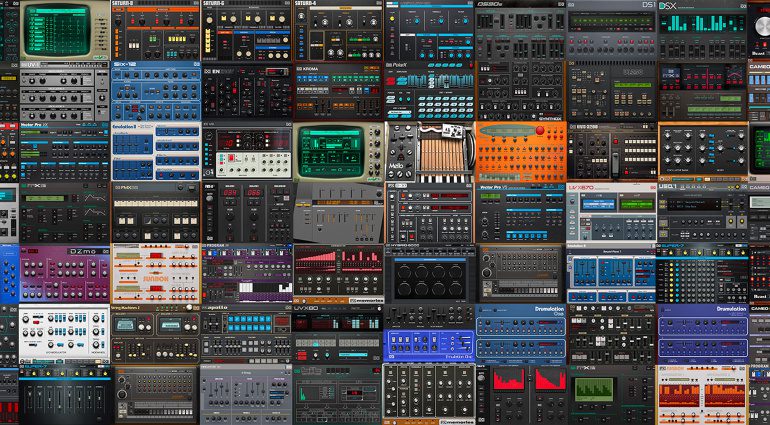 UVI Cellar Vault 4 ·

Source: UVI
UVI has updated the Vintage Vault synth collection to version 4 which now includes 36 UVI products, 800,000 samples and over 14,000 presets.
Vintage Vault 4
It contains decades of synths, samplers and drum machines, all meticulously sampled by UVI and transformed into virtual instruments with character. UVI says that because they sample real instruments rather than trying to model or mimic behavior, you get the character and quirks of the real instrument rather than pretending to be one. That's certainly one way of looking at it.
You've got everything here, from vintage Moogs to creamy Roland Jupiters and Oberheims, digital FM, wavetable, sampling, and all manner of drum machines. UVI tackled some pretty unusual synths like the Microwave XT, Korg PS-3200, Ensoniq SQ-1, and Synclavier. You won't run out of synthesizer sounds and your only conundrum will be how to navigate these 14,000 presets.
Each of the products contains various sampled devices, so there are actually 255 individual pieces of hardware in this collection spanning every decade that counts. Each has a slim, focused user interface to let you edit the most important settings quickly and easily. These are available in the free UVI Workstation software which gives you access to the entire library in a single interface. You can also upgrade to UVI Falcon which will unlock unlimited audio and MIDI effects, sample editing, scripting and more.
This ridiculous collection of sounds would cost $3,934 if bought individually and so the $399 price tag is quite tempting even if you're only interested in a few of the instruments in the bundle.
The bundle is available as VST, AU and AAX for macOS and Windows and the UVI Workstation software can also run standalone. For a full list of synths, head over to UVI website.